Our Industry Specific Account Groups are set up to serve specific industry clients who require special pricing considerations and personalized on-on-one service.

Special quotations will be handled personally by one of our Industry Specific Account Executives who will work with you on ALL your present and future projects.

Click Here to see our Federal Government Customer list!

Our pencils are sharp and we will save your organization time and money!

Contact one of OUR Industry Specific Account Executives TODAY:




---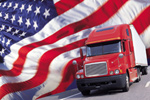 As a state, local and federal government purchaser, you want a company that gets it right every time. Markertek provides government purchasers with the best combination of products, pricing and adherence to procurement regulations.

Markertek has been serving the education, house of worship and government community for over 20 years, offering an extensive selection on technology products and services. Our dedicated account representatives are committed to working with your institution to find the right multimedia solutions for your budget.
* Dedication and Expertise: Our trained Account Executives are dedicated to providing you with expert knowledge and customized service, backed by trained, certified sales and service teams ready to assist you after the sale.

* Extensive Product Choice: We offer you over 20,000 brand name products from 1600 vendors at competitive prices. We have the solution you need.

* Single Source Advantage: Managing one purchase point means less administration for you while receiving the advantage of greater volume discounts.

* Strategic Partnerships: Our strategic partnerships with top manufacturers and distributors mean you receive maximum product availability, best service and special savings opportunities.
Markertek is DOD compliant and accepts GSA SmartPay Card & electronic funds transfer (EFT) acceptance. Our low prices and immediate product availability make Markertek a perfect choice for all areas of government.

Notice for our Federal Customers:
Prices listed on this Web site are quoted as Open Market.
If you desire a quote, please contact GSA Specialist Ray Martin.

Log in to the GSA Advantage Website Today!

Telephone: 800-522-2025 or 845-246-3036 FAX 845-246-3080
Government Bids – Ray Martin ext. 7315 and Ken Lonas ext. 7384
GSA Sales / Bids – Garrett Stoltz ext. 7344
---

Telephone: 800-522-2025 or 845-246-3036 FAX 845-246-3080
Educational Bids – Ariana Krawitz ext. 7354, Byron Frayne ext. 7365 and Julie Lewis ext. 7415
General Inquiries: edusales@markertek.com
---
Telephone: 800-522-2025 or 845-246-3036 FAX 845-246-3080
Houses of Worship Bids –Jim Sullivan ext. 7383
---

Telephone: 800-522-2025 or 845-246-3036 FAX 845-246-3080
Television / Radio Broadcast Sales – Steve Dodig ext. 7352 and Ryan Bradley ext. 7314
---

Telephone: 800-522-2025 or 845-246-3036 FAX 845-246-3080
Live Events – Professional Sports Team Sales – Michael Bezembinder ext. 7399 and Christopher Buckley ext. 7313
---
Telephone: 800-522-2025 or 845-246-3036 FAX 845-246-3080
Corporate Sales – Adam June ext. 7361

---
Telephone: 800-522-2025 or 845-246-3036 FAX 845-246-3080
Healthcare Sales – Chris Stephen ext. 7398
---
Telephone: 800-522-2025 or 845-246-3036 FAX 845-246-3080
Latin American Sales – Dario Diaz ext. 7356
Markertek is a division of
Tower Products Incorporated